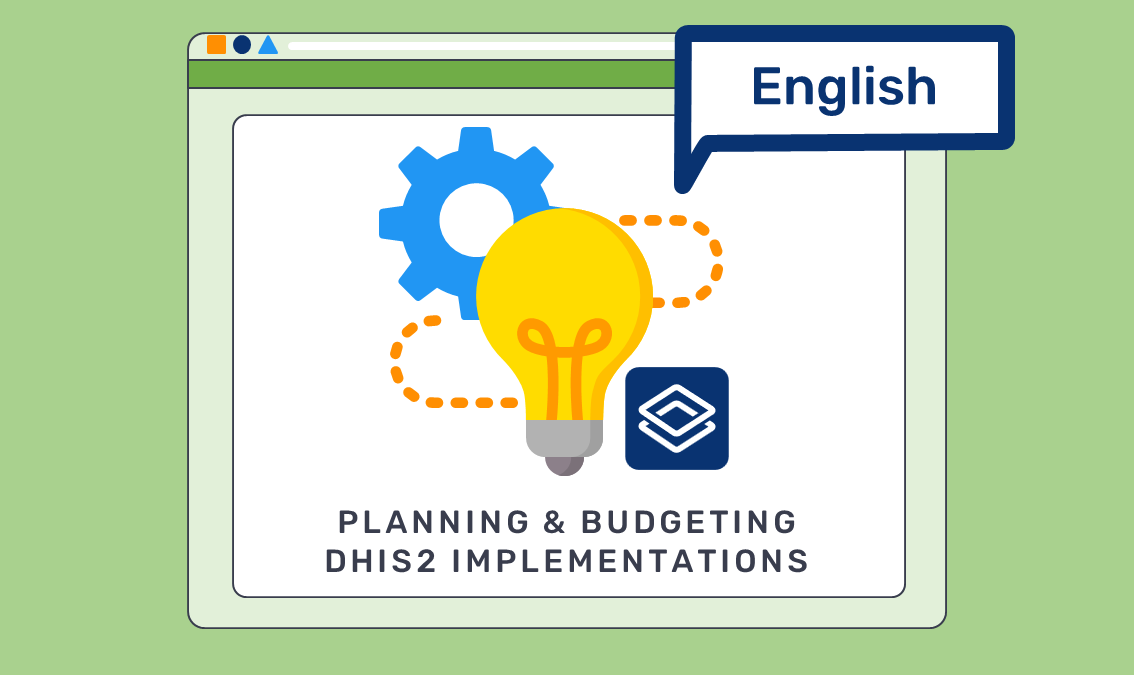 Planning and Budgeting DHIS2 Implementations
In this course, you will learn to plan large-scale implementations of DHIS2, identifying the key aspects to consider to build and budget for sustainable, scalable and flexible systems.
Course Number

GEN-D202-en

Self-Paced

Estimated Effort

1 week with 9 hours

/week
About This Course
More than 60 countries already utilize DHIS2 as their national health information system (HMIS). Every day, tens of thousands of data points are gathered in each country and used to inform decisions regarding health programs that will affect millions of people. Each year, additional countries and organizations deploy DHIS2 systems and programs, ranging from local to national to global scale.
The countrywide rollout of DHIS2 is a task that requires a lot of resources, highly skilled personnel, and stakeholder engagement, with a number of different elements that must be planned and budgeted for. To help make this process easier, we have combined our knowledge gained from the experience of implementing DHIS2 in many countries and contexts to provide a series of critical topics, recommendations, lessons learned, and best practices together in one place.
What will I learn?
After completing this course, you'll be able to:
Identify the main DHIS2 features that support its use as an HMIS.

Distinguish the roles and responsibilities of the DHIS2 teams that guarantee the system's governance, sustainability, and relevance.

Identify the main activities and best practices when planning and budgeting for large-scale DHIS2 implementations.
Who is this course for?
This course is aimed at Public Health and M&E Specialists, Health Product Management Specialists, Program Officers, country staff and other professionals who have responsibility for planning and/or evaluating DHIS2 implementations and/or budgets, and who want to learn more about DHIS2 and the best practices to successfully plan for implementation and maintenance of the system.

This course was created for The Global Fund to Fight AIDS, Tuberculosis and Malaria, to help reinforce internal capacity for DHIS2 project management and evaluation, but has been designed to be applicable to a broad range of DHIS2 projects and implementing organizations.