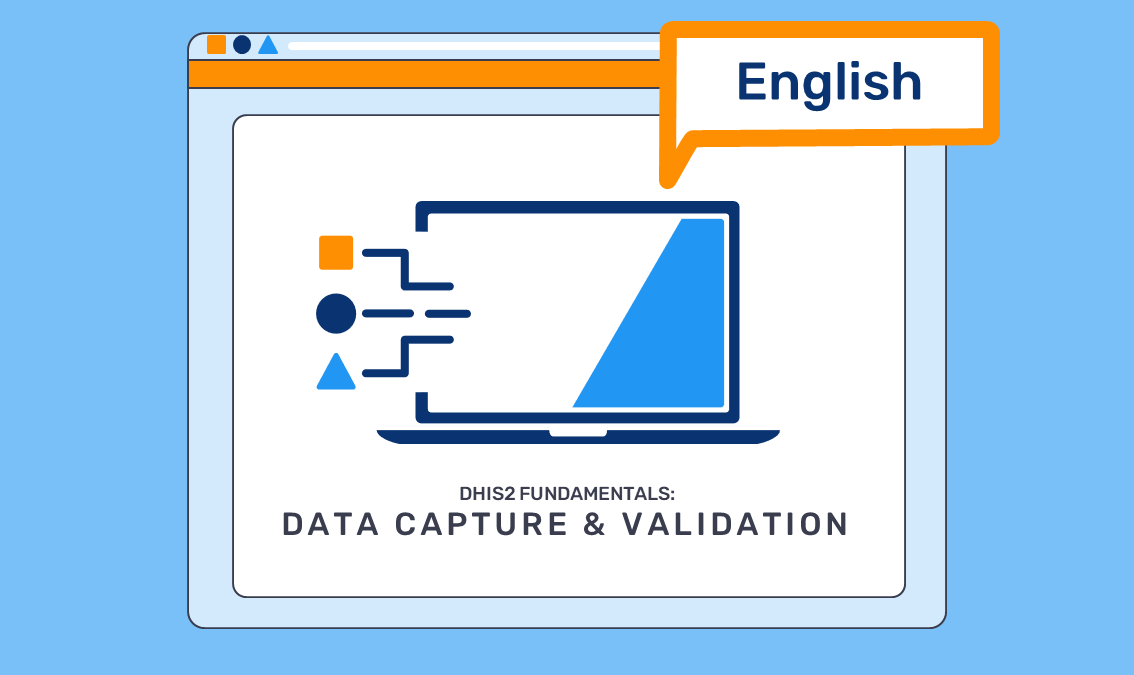 Aggregate Data Capture and Validation Fundamentals
In this course, you will learn how to capture and validate aggregate data in DHIS2. This course belongs to the DHIS2 Fundamentals courses program.
Course Number

GEN-D002-en

Self-Paced

Estimated Effort

1 week with 5 hours

/week
About This Course
In this course, you will learn to use DHIS2 for capturing and validating aggregate data. Through videos, demonstrations, step-by-step activities, and labs, you will learn how data are incorporated through a web browser application or an Android device. You will also learn how aggregate data can be captured without a stable internet connection and the steps you can follow to ensure the quality of the data entered.
What will I learn?
After completing this course, you'll be able to:
Identify the types of data you can enter into DHIS2

Enter data into DHIS2 using a web browser with the Data Entry app

Enter data into DHIS2 using an Android device with the DHIS2 Capture app

Enter data into DHIS2 while offline

Run a data validation test on your data

Complete a data set

Use the Data Quality app to run a batch validation test on aggregate data, check for outliers and check for data that is marked for follow-up
Requirements
Before starting this course, you will need to have completed the Introduction to DHIS2 course.